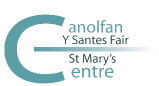 A Christian Research Institute
Faith and Humour survey
The St Mary's Centre is collaborating with Professor Willibald Ruch from Switzerland in an international study designed to explore the relationship between religion and humour among post-16 year olds. A number of schools and sixth-form colleges in Wales have participated in the survey.
The survey has now closed.
The findings for the study will be published in a range of European journals and it is good to have the voices of young people from Wales included in the project.