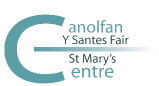 A Christian Research Institute
Type and Faith Network
The St Mary's Centre coordinates the Network for Psychological Type and Christian Faith. Professor Leslie J Francis serves as co-convenor with Ms Ruth Pickles, and the Revd Dr Tania ap Sion as Secretary.
The Network was established in 2000 as a forum for those employing psychological Type theory in a variety of ways within the Christian churches, including MBTI practitioners, academics, and trainers.
The aims of the Network include:
developing and enhancing professional practice
discussing and critiquing theory in the field
enabling and promoting relevant research
Since its inception, the Network has arranged an annual conference designed to include:
keynote invited addresses
practice-led workshops
seminars on research and theory

Details of this year's conference 2023
Date
: 17-18 October 2023
Location
: Noddfa, Penmaenmawr
Further information as well as a booking form are available later in the year.
Futher information
Booking form
For further information, contact Revd Dr Tania ap Siôn:
smc.taniaapsion@gmail.com