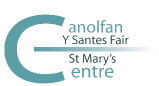 A Christian Research Institute


Clergy Resilience and Wellbeing
The St Mary's Centre has collaborated with a number of Churches over the years to build up a secure body of knowledge about clergy wellbeing and burnout, and about the various factors that promote clergy resilience.
Recent projects have been commissioned by the Church of Scotland and by the Salvation Army. The following set of recent papers published from 2017 offer some insights into this body of research.
There have been many significant and applicable findings from this project, such as:
High satisfaction in Ministry tends to lead to lower emotional exhaustion in Ministry;
Individual personality traits affect the vulnerability of Ministry-workers to work-related emotional exhaustion. This suggests that individual personality differences should be taken into account when providing psychological help;
Personal happiness provides protection from work-related emotional exhaustion, even if the work is tiring. This finding suggests that affirming personal happiness can benefit the psychological health of Ministry-workers;
The sense of feeling supported by professional advisors can offset the levels of stress felt by Clergymembers;
Personality traits affect the orientation of church leaders toward either a preference for religious exploration or to a preference for religious certainties. Psychological preference therefore affects the style of leadership an individual will use in their church.
Download the full
list of publications
from this project (including abstracts).


If you would like to read more about any of these publications, please contact the St Mary's Centre.