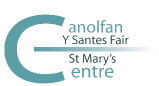 A Christian Research Institute
Religion and Human Rights Survey
The St Mary's Centre is collaborating with Professor Hans-Georg Ziebertz from Germany in an international study designed to explore the relationship between attitudes toward religion and toward human rights among year 11 and post-16-year-old students.
The Welsh arm of this study was launched during the autumn term 2014. We are currently inviting schools and sixth-form colleges in Wales to take part.
Further information is available here
.
If your school wishes to participate, please contact
Margaret West
at the St Mary's Centre.