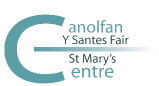 A Christian Research Institute
Young People's Attitudes to Religious Diversity Project
The quantitative strand of the Young People's Attitudes to Religious Diversity Project led by the University of Warwick gathered data from over 2000 students living in each of the four nations of the United Kingdom (England, Northern Ireland, Scotland and Wales), and from London as a special case. In total, nearly 12,000 students participated in the survey.
The St Mary's Centre collaborated with the Warwick Religions and Education Research Unit at the University of Warwick on the Wales aspect of the Young Peoples' Attitudes to Religious Diversity Project. In Wales 2,328 year nine and year ten students participated in the quantitative survey part of the project; 1,087 students from schools with a religious character (Catholic and Church in Wales) and 1,241 students from schools without a religious character.
The project has been extended to include the Republic of Ireland in a separate study undertaken in partnership with the Irish Centre for Religious Education (ICRE) between 2013 and 2015. More information and the abstracts of the publications from this extension can be found on the
Young People and Religion in Ireland
page of this website.
About the project
The Young People's Attitudes to Religious Diversity Project is a three-year funded project within the AHRC/ESRC Religion and Society Programme (2009-2012).
The project, conceived by Professor Robert Jackson, employs mixed methods, both qualitative and quantitative. The quantitative strand is led by Professor Leslie Francis, working with a team of researchers in the Warwick Religions and Education Research Unit (WRERU), in the Centre for Education Studies at the University of Warwick.
The aims of Young People and Attitudes to Religious Diversity project are to:
gain more detailed knowledge and understanding of young people's attitudes towards religious diversity.

gain more detailed knowledge and understanding of the factors that influence the formation of these attitudes.

inform current debates about RE and social cohesion and provide reliable information relevant to the deployment of policy.

supply important data to inform academic discussion.
Project findings
The findings of this project influenced the Exploring Why and Exploring our World Religious Education storybook series. Both of these book series are available for free download on this website.
Currently, 48 peer-reviewed articles and book chapters have emerged from the project. A full list of these publications are available for download at the bottom of this page. Many of the studies include a Wales sample and four studies in particular are directly focused on Wales:
• Francis, L.J., ap Sion, T. & Penny, G. (2014). Is belief in God a matter of public concern in contemporary Wales? An empirical enquiry concerning religious diversity among 13- to 15-year-old males. Contemporary Wales, 27, 40-57.
• Francis, L.J., Penny, G. & ap Sion, T. (2017). Schools with a religious character and community cohesion in Wales. In E. Arweck (Ed.) Attitudes to Religious diversity: Young people's perspectives. Farnham: Ashgate.
• Francis, L.J. & Village, A. (2014). Church schools preparing adolescents for living in a religiously diverse society: An empirical enquiry in England and Wales. Religious Education, 109 (3).
• Francis, L.J., ap Sion, T., McKenna U., & Penny, G. (2017). Does Religious Education as an examination subject work to promote community cohesion? An empirical enquiry among 14- 15-year-old adolescents in England and Wales. British Journal of Religious Education, 39, 303-316.
Project findings explore a number of areas of relevance for researchers, policy makers and educators working in contexts where listening to young people's attitudes to religious diversity is important. Some of these areas include:

relevant issues and debates for each of the five areas of the UK (London, Wales, Northern Ireland, England and Scotland;
religious and non-religious identities;
the social and public significance of religion;
the effect of schools with a religious foundation;
the effect of religious education.
There have been many significant findings from the project, such as:
students who are themselves religiously motivated hold more positive attitudes to religious diversity;
there is no evidence that schools with a religious character produce students who are less accepting of people from other religious faiths;
religious education does work in the sense of leading to attitudes that promote community cohesion, lessen religious conflict and promote the common good.
Relating research to practice in schools
Research fiindings from the Young People's Attitudes to Religious Diversity Research Project have informed the development of two open access Welsh Government sponsored storybook projects for Foundation Phase children:
this site
as well as the Welsh Government
Hwb
site.
Download the full
list of publications
from this project (including abstracts).


If you would like to read more about any of these publications, please contact the St Mary's Centre.